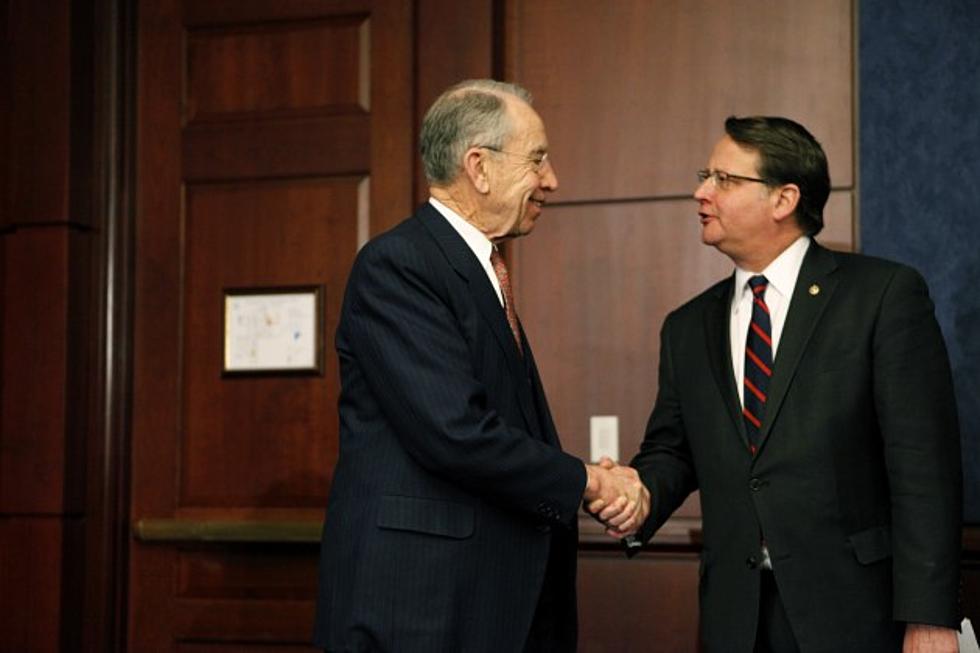 Sen. Peters Does Not Pay His Interns?
Getty Images By: Evy Mages
Interesting that Senator Gary Peters, D-Michigan, who is a big supporter of increasing the minimum wage because as he stated in a news release speaking on legislation increasing the federal minimum wage "Nobody who works full time in this country should have to live in poverty, but that is the brutal economic reality for millions of families across the country right now who can't make ends meet in the face of stagnant wages and increased costs of daily necessities,".
Apparently Democrat Senator Peters from Michigan is worried about people living in poverty, except the people who work for him.
Did you know Democrat Senator Peters does not pay some of the people who work for him?  That means they not only do not get minimum wage, Democrat Senator Peters pays these people NOTHING.
You see Democrat Senator Peters has interns who work for him, work for him for ZERO pay.
How do you support increasing minimum wage and then pay people who work for you NOTHING.
I cannot understand that logic, can you?
How do these people get elected?
According to an article in the Michigan Capitol Confidential Democrat Senator Peters office posted a notice stating the following: "An internship provides an excellent opportunity to gain valuable experience and observe firsthand how our government operates. Interns gain practical work experience by undertaking a variety of administrative and legislative responsibilities in the office."
You see I believe you cannot say that someone should work for free to gain valuable experience and not apply some of that principal to minimum wage and experience gained by these entry-level employees in the private industry.
Oh by the way, the Michigan Capitol Confidential article informed us that the Michigan Democrat Party also uses unpaid interns.  Meaning the Michigan Democrat Party also does not even pay some people who work for them minimum wage, they pay them NOTHING.
According to the article Democrat Senator Peters' office in Washington, D.C. and the Michigan Democratic headquarters in Lansing did not respond to requests for comment.
Do not hold your breath, they never will.
Would you say this is hypocrisy?
How do people vote for politicians like this?
Is there a good explanation for what appears to be his hypocrisy?
Let's discuss this tomorrow (Tuesday) on my show The Live with Renk  show, which airs Monday through Friday 9 a.m. to noon, to let me know your thoughts at (269) 441-9595.
Or please feel free to start a discussion and write your thoughts in the comment section.