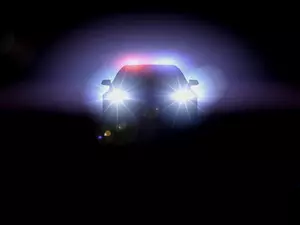 Traffic Stop Results In Big Arrest
Photo: Dmitriy Eremenkov/ Getty Images
A 23 year-old Battle Creek man was jailed after a traffic stop conducted by Calhoun County Sheriff deputies.
Deputies stopped the vehicle shortly after midnight, Sunday morning, at Dickman Road and Upton Avenue.  The investigation revealed that the man had five outstanding active arrest warrants and a suspended driver's license. A search of the vehicle revealed a handgun and an open bottle of liquor.
The man is now lodged in the Calhoun County Jail.