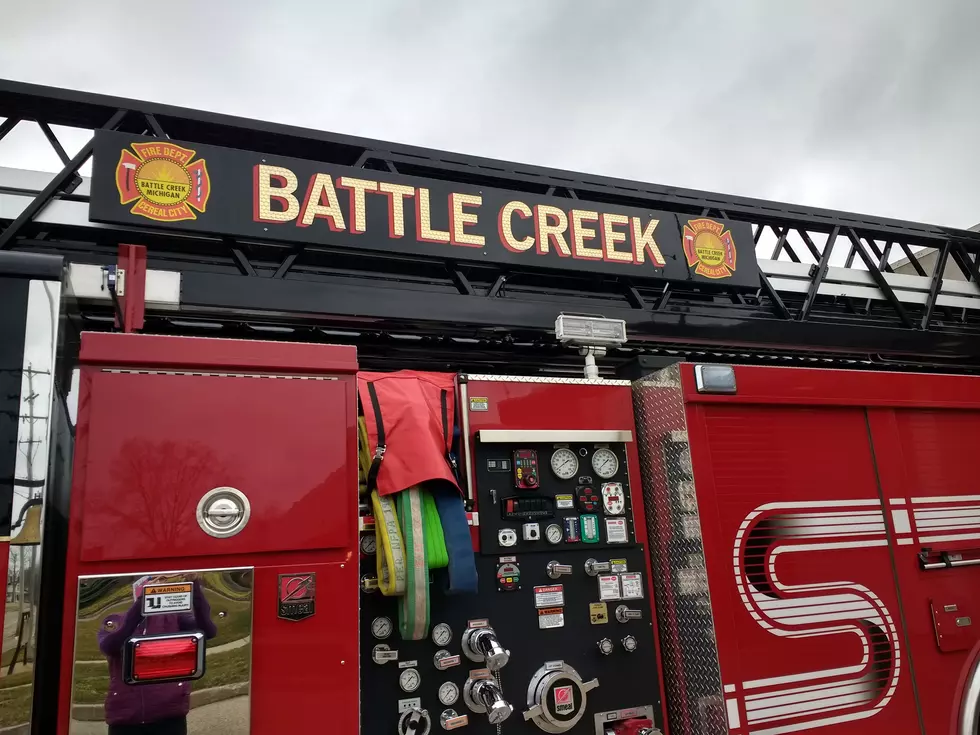 Vacant Battle Creek Home Damage by Tuesday Fire
Truck 6 (Provided By The City of Battle Creek)
10 units were called to the first block of West Helen M. Montgomery Avenue around 9:30am, where heavy smoke and fire were seen in the front and sides of the home. Firefighters were able to put out the flames from the outside before working inside.
The blaze caused extensive damage throughout the first and second floors.
No one was hurt in the fire. The cause of the fire is still being determined.