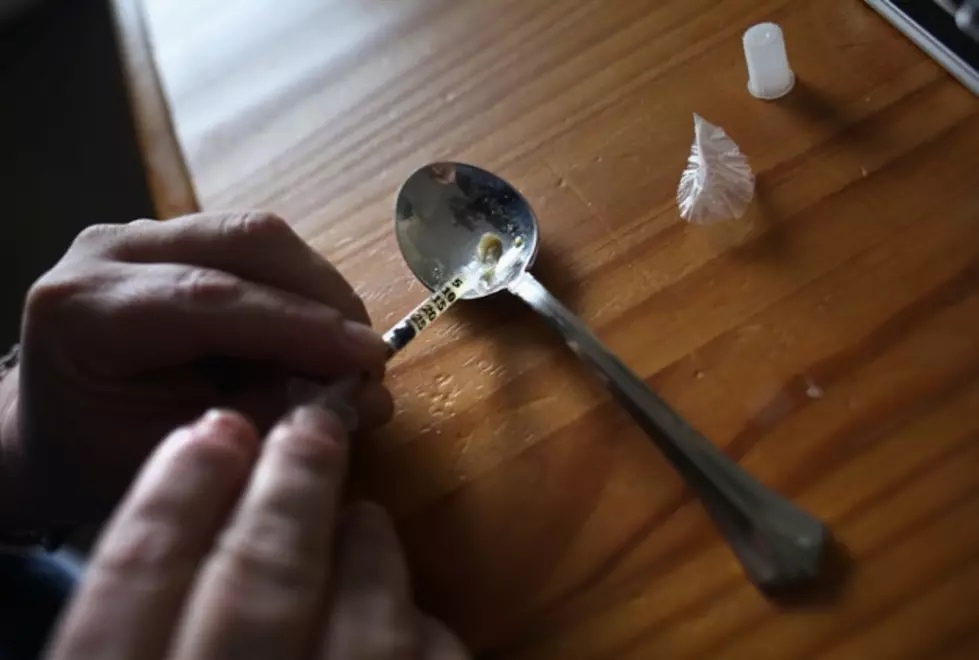 Calhoun, Kalamazoo Counties Release Drug Overdose Data for 2016
Photo: John Moore/ Getty Images
The Kalamazoo County Health and Community Services Department says Thursday that from 2015 to 2016, the amount of drug related accidental deaths more than doubled from 33 to 72, with 8 out of 10 of those being opioid related.
The opioid-related accidental, crude death rate [in Kalamazoo County] increased from 11 to 22 per 100,000 Kalamazoo County residents in 2016.
The Calhoun County Health Department says Friday from 2015 to 2016, accidental drug-related deaths dropped from 44 to 38; 9 out of 10 of those were opioid related. In Calhoun County, more people died from an accidental drug overdose than from motor vehicle accidents.
The opioid-related accidental. crude death rate decreased from 30 to 25 per 100,000 Calhoun County residents in 2016.
Even though the raw numbers in Calhoun County dropped, the rate of deaths per 100,000 was still greater than Kalamazoo County.
Opioids are drugs that include heroin, morphine, codeine, oxycodone and fentanyl, and most of them are highly addictive. Some, like Fentantyl and carfentanyl, can be deadly even in extremely low doses. In recent years, opioid abuse has been a growing problem throughout Michigan, Battle Creek Police Chief Jim Blocker called Calhoun County's situation an "epidemic".
The Health Department wants to remind residents that if you or someone nearby is having an overdose, you should call 911 immediately, as Michigan law protects those with small amounts of drugs from criminal charges if they are seeking medical attention for an overdose.
The Kalamazoo and Calhoun County Health Departments also want citizens to know that pharmacies offer Naloxone, a drug that can prevent deadly overdoses. You can find it without prescription in Calhoun County at the Rite Aids on E Columbia Ave, North Ave, and W. Michigan Ave.
In Kalamazoo County, Naloxone can be found at the Rite Aid on E Cork St, the OptiMed Pharmacy on Oakland Dr, the Sanus Specialty Pharmacy on Gull Rd, the Portage Pharmacy on Lovers Lane, and at Fred's Super Pharmacy on W. Prairie St. in Vicksburg.