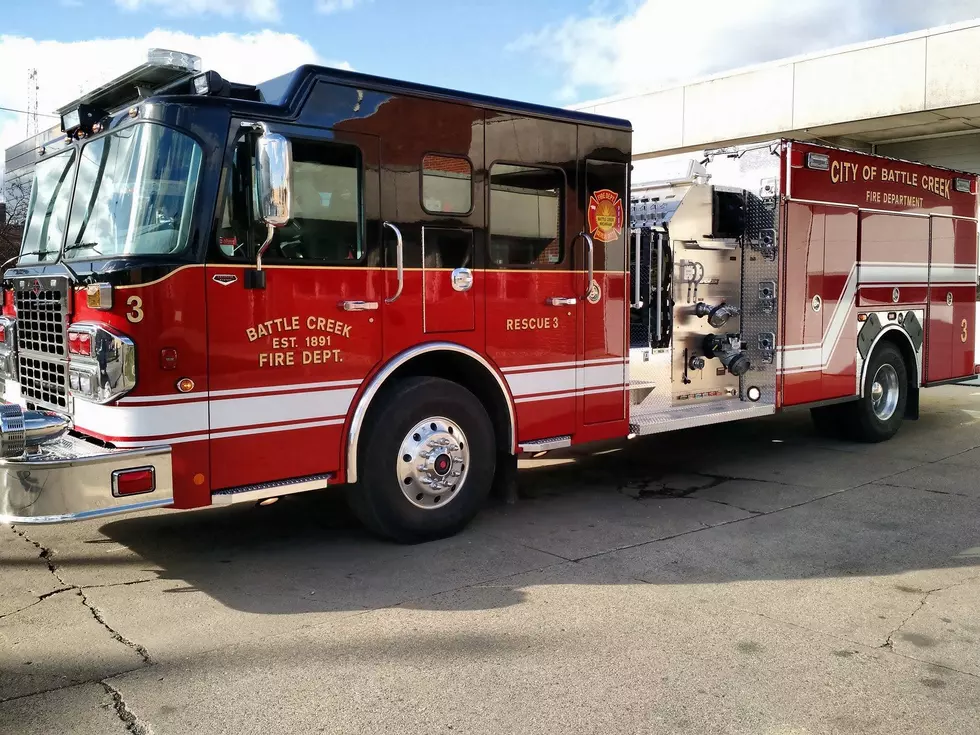 Around $30,000 In Damage After Battle Creek Fire Friday
Fire Rescue 3 (Provided by City of Battle Creek)
A fire at a home in Battle Creek early Friday morning caused extensive damage to a portion of the structure.
The Battle Creek Fire Department says that around 3:11am Friday, crews were called to the first block of Janoah Ave. near Capital Ave. SW, and arrived to find fire and smoke coming from a window. No one was inside, and firefighters were able to quickly extinguish the blaze, with most of the damage contained to the first floor bedroom.
Around $25,000 in damage was done to the wood frame, two family residential building, with around $5,000 in damage done to the property inside it.
Right now, the cause of this fire remains unknown, but the Fire Marshal has been called in to investigate.