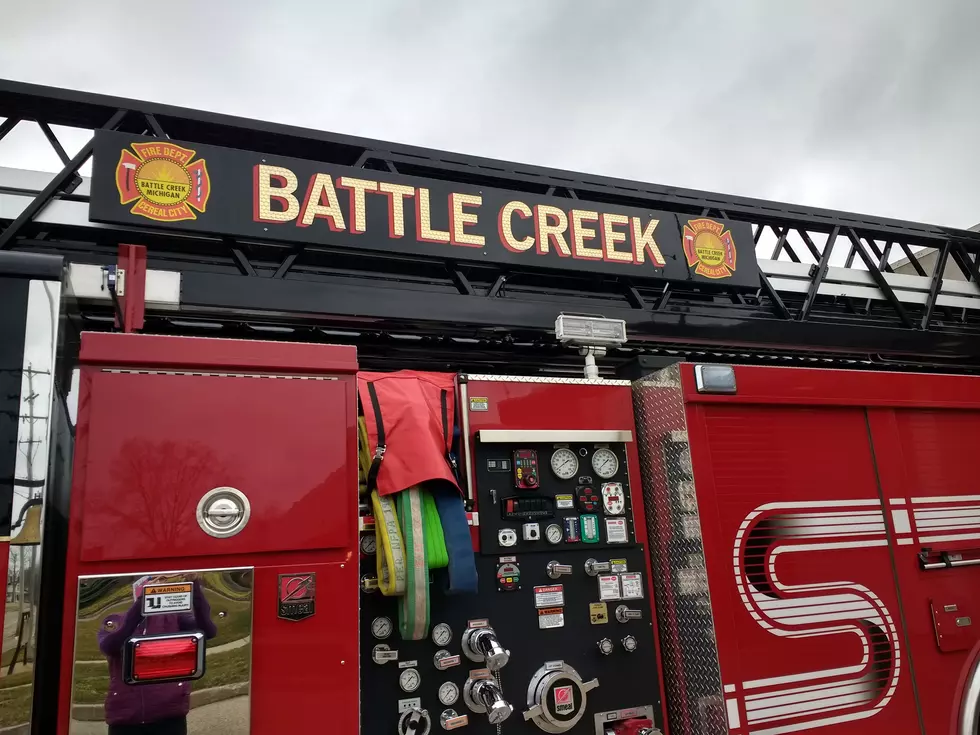 House Fire Breaks Out In Battle Creek Sunday Night
Truck 6 (Provided By The City of Battle Creek)
Fire crews were sent into action after a Battle Creek home caught fire while its occupants were away.
The Battle Creek Fire Department says that they were called to the first block of Harold St. around 8:44pm Sunday night, on reports of a possible structure fire. Crews found flames coming from the rear of the first floor, and they were initially unsure if there were any occupants inside; however, a neighbor later informed them that the residents were out of town.
Firefighters began working on extinguishing the blaze, and searching the building to see if any occupants remained; it was confirmed the house was empty, and a family pet had managed to get out safely. The fire was quickly put out, and the home was ventilated of smoke and searched for any possible remaining hotspots.
At this time, the fire is believed to have started in the kitchen area, but what exactly caused the fire is undetermined at this time. The BCFD Fire Marshal will be investigating.
The Fire Department wants to take this time to remind citizens that now is the time to test your smoke detectors, and replace batteries if need be.