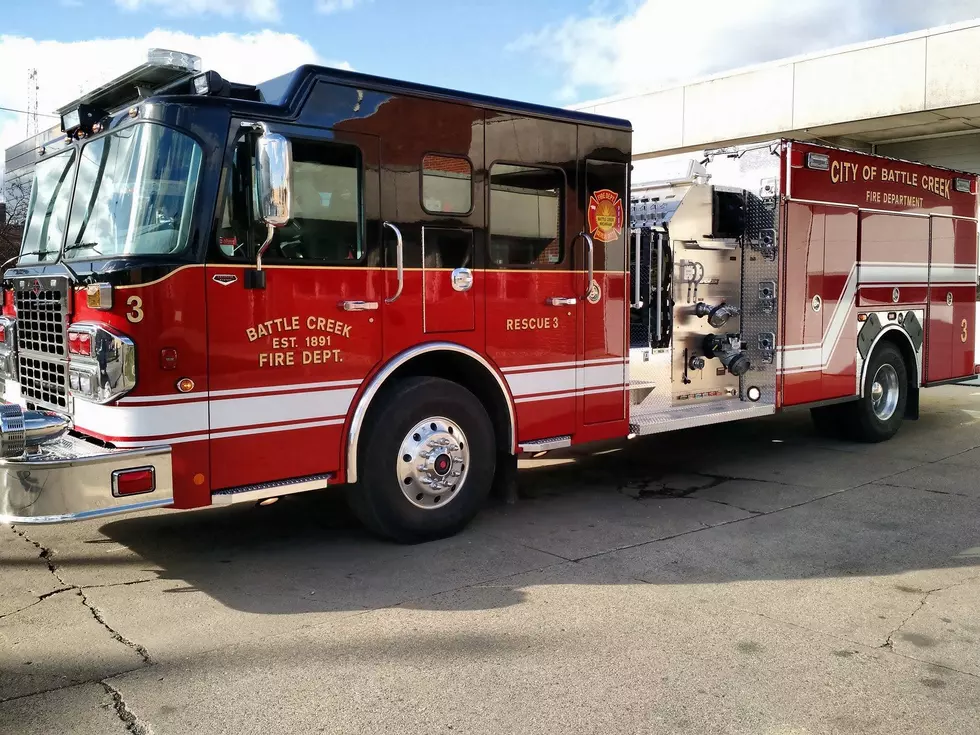 Battle Creek Apartment Fills With Smoke in Early Morning Fire
Fire Rescue 3 (Provided by City of Battle Creek)
An apartment complex in Battle Creek suffered an unknown amount of damage in an early morning fire Monday morning.
The Battle Creek Fire Department says they were called to an apartment building in the first block of S. 24th St. around 12:36am Monday, after they received reports that smoke was coming from a window. When Engine 4 arrived first on the scene, they saw flames coming from the window with the whole unit on the first floor full of smoke.
Crews entered quickly with a hose line to extinguish the flames and search for occupants; they got the fire out with no issues, and the unit was determined to be unoccupied. Neighboring units had their smoke alarms go off and they were able to be alert as the fire started.
No one was injured in fire or the response to it.
The building was ventilated, and after investigation firefighters were able to determine what caused the fire; at this time, it's believed that a "faulty cooking appliance" in the kitchen led to the flames.