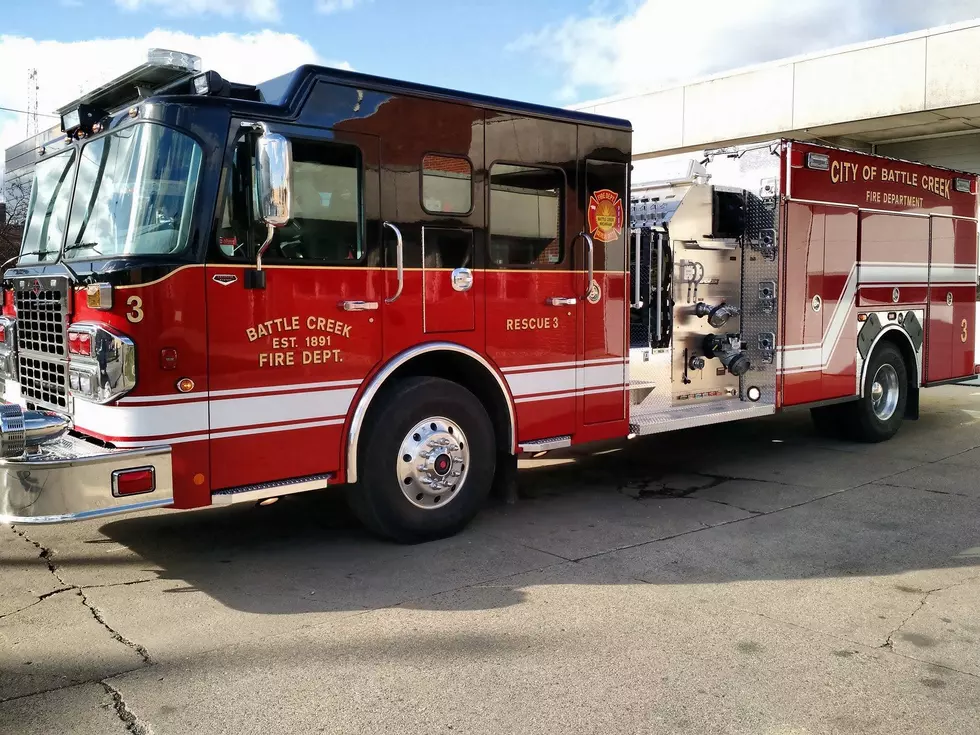 Battle Creek Fire Sends One To The Hospital Sunday
Fire Rescue 3 (Provided by City of Battle Creek)
One person was taken to the hospital after a Battle Creek home caught fire Sunday morning.
The Battle Creek Fire Department says that they were called to the 300 block of Cliff St. around 6:48am Sunday, to find fire on the rear of a two-story home. Fire Crews entered and began extinguishing the blaze in a combination kitchen/living room area on the first floor, while simultaneously searching for any occupants and victims. After the fire was put out, firefighters conducted "salvaging and overhaul" on the area that was burned.
No one was badly hurt, but the BCFD says one civilian was taken to the hospital "for precautionary measures".
Right now, the cause of the fire isn't known and it is being investigated by the fire marshal.