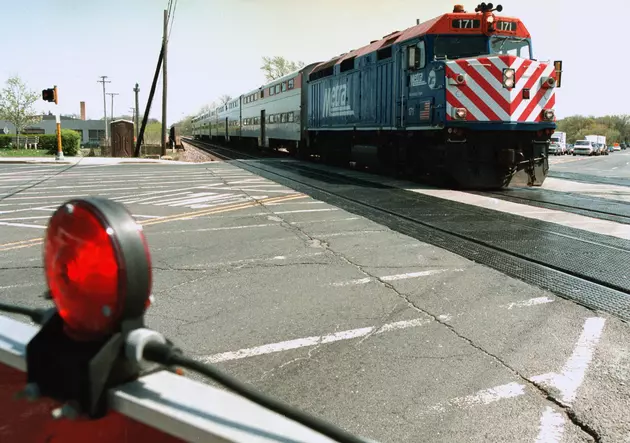 Battle Creek Man's Death on Train Tracks An Accident, Police Say
Photo By Tim Boyle/Newsmakers
A Battle Creek man's death after he was hit by a train has now been ruled as accidental.
The Battle Creek Enquirer says that 33-year-old Nicholas Wilson had been walking along the train tracks parallel to Dickman Rd. Monday afternoon, when he was struck by a train near the McCamly St. crossing. Police have reviewed footage of the incident, and say that it appears Wilson had been walking with next to the tracks with his back to the train, and had his hood up and earbuds in his ears; they say it's possible he didn't notice the train approaching him.
The accident took place in a section of Battle Creek's "quiet zone", where trains do not blow their horns while approaching a railroad crossing. Additional safety measures have been implemented at some of the crossings in the quiet zone, including concrete barriers to prevent cars from entering the tracks while the gates are down. Wilson had been attempting to cross the tracks when he was struck.
His family said that he didn't have a car, and walked wherever he went.
BONUS: Jim Haadsma Discusses His Run For Michigan House