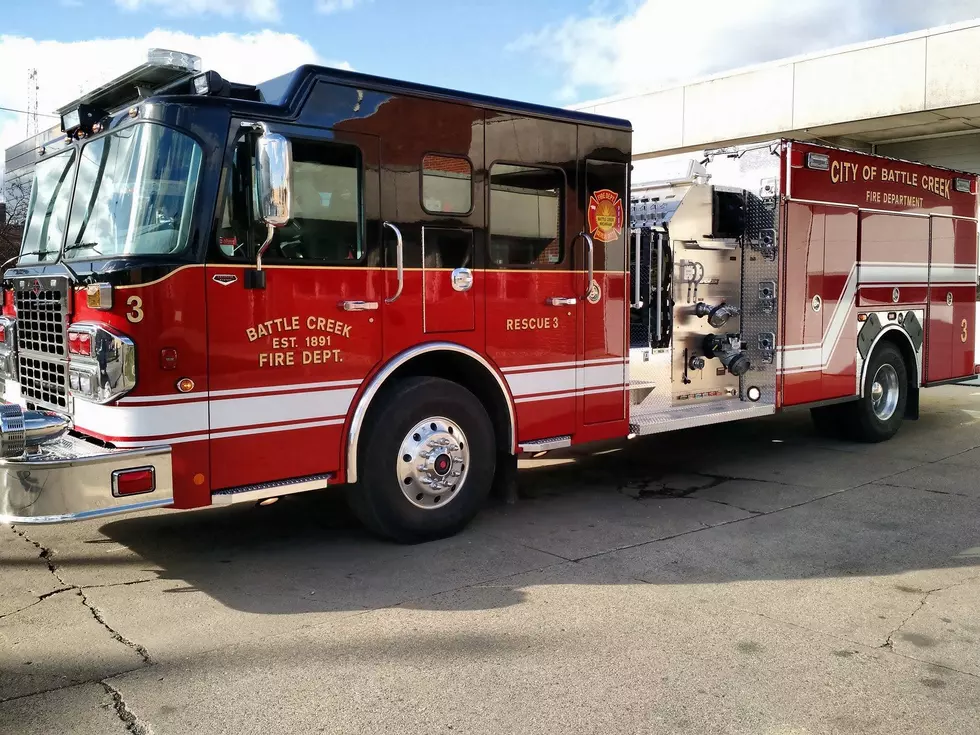 Battle Creek Fire Caused By 'Careless Smoking' Leaves Dog Dead
Fire Rescue 3 (Provided by City of Battle Creek)
A fire at a Battle Creek house yesterday afternoon caused significant damage and left a pet dead.
The Battle Creek Fire Department says that crews were called to the 500 block of Orleans Ave. around 6pm Tuesday, on reports of a house fire. The firefighters arrived to find heavy fire on the front porch and front of the house, and electrical lines down in the front yard. A push to fight the fire on the front porch began, and due to the electrical lines down in the yard, firefighters had to enter the home through the back door to fight the flames on the interior.
The fire was put out, and the BCFD rescued two cats from inside; a neighbor had previously gotten three dogs out of the house, but one dog did not survive the fire.
Investigation shows that the occupant of the home and her kids were out of town at the time of the fire, and her neighbor and brother were watching the home while she was gone. Authorities say that the fire appears to have started on the porch after someone discarded "smoking materials" carelessly, and it was spread quickly on the outside of the structure due to the wind.
Fire Marshal Quincy Jones continues to investigate the blaze.