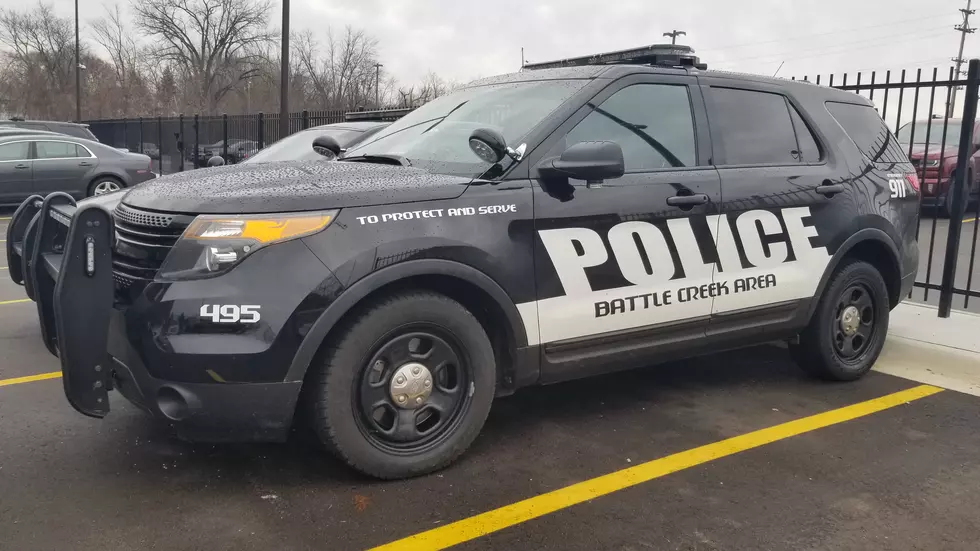 Battle Creek Police Officer Shot, Authorities Seek Person of Interest
TSM Battle Creek
A Battle Creek Police Officer was injured early Saturday morning after he was shot several times.
The City of Battle Creek says Saturday morning that the incident began around 1:15am Saturday, where officers heard yelling from a house in the 300 block of Cherry St. Officers claim they saw a suspect wanted on warrants in Calhoun and St. Joseph Counties, but those inside the house did not allow officers inside; four or five officers stayed in the area to monitor the home.
One of those present was Officer Jeffrey Johnson, who police believe was on foot near the house. Around 2:30am Saturday, police claim that someone at the house fired several gunshots, leaving Officer Johnson with two gunshot wounds to his left leg and chest, and a wound where a bullet grazed his wrist. The BCPD officer was taken to Bronson Battle Creek and was stabilized, and was later transferred to Bronson Kalamazoo where he remains in stable condition.
The suspect in the shooting, who has not yet been identified, fled the scene on foot, and officers from multiple departments are searching the area around the scene with things like K-9 units and a Michigan State Police helicopter. A gun was recovered at the scene, but it's not known if the suspect is still armed; police say they believe the suspect was injured during the incident.
The BCPD is also seeking to question a person of interest in this case, 30-year-old Andre Yarbrough. He's described as a black man, standing 5 foot 11 and weighing 165 pounds.
Anyone with information about Yarbrough or about the incident in general is asked to contact the Battle Creek Police Department or Silent Observer.