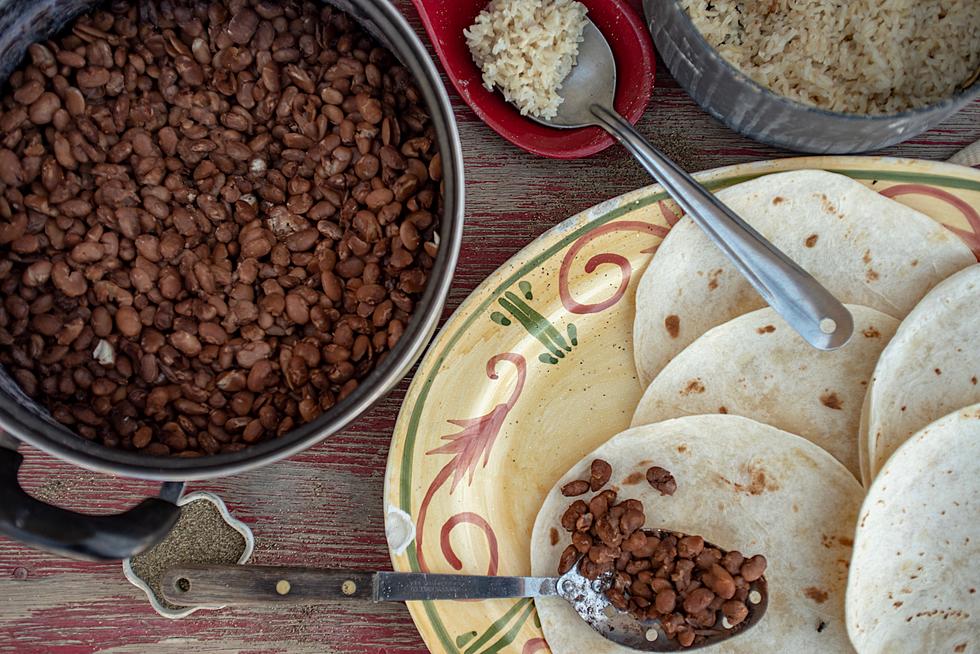 Bean Lady Arrested For Assault
Getty Images/iStockphoto by: Credit: MarieKazPhoto
We all know that only the best of the best come to the United States from the Central American caravans, according to the Democratic Party and most of the media.
Do you remember a Honduran woman by the name of Mirian Zelaya Gomez?  She was part of a thousands-strong Central American migrant caravan that has been encamped in Tijuana, Mexico.
While waiting in Tijuana to either enter the US claiming asylum or to enter illegally, she was interviewed by the Deutsche Welle's Spanish language channel, DW Español. A reporter asked her how the living conditions were in the camp.  Mirian pointed to the food she had been given by local authorities. She called it food for "pigs" and said she might "die of hunger."
This upstanding and grateful women in need stated:
"The truth is, the food that they're handing out here is terrible. Look at what they're giving us," the woman said holding up a platter of beans and tortillas. "Refried beans, as if they were feeding the pigs. And the truth is, we don't have any other options. If we don't eat this, we will die of hunger."
Well, there is an update to the story.  The Daily Caller is reporting that Mirian and her sister have been arrested and charged with assault.  In fact it gets worse.  Mirian and her sister allegedly beat a woman, who was actually giving them a place to stay.  Mirian Zelaya Gomez has now been charged with aggravated assault with a deadly weapon.
These upstanding undocumented immigrants are now being held in a detention center in Dallas, Texas, on a $10,000 bond.  
Which one of you on the left will bail her out and let her stay at your place?