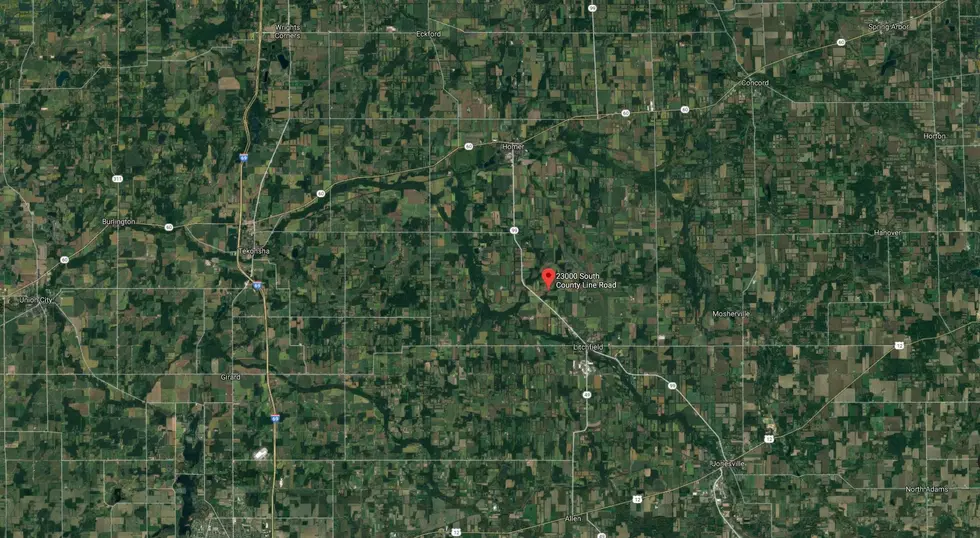 One Dead, One Critical After Vehicle Hits Tree In Calhoun County
Credit: Google Maps
The Calhoun County Sheriff's Office says that they responded to the 23,000 block of South County Line Rd. in Clarendon Township Tuesday night, and found a vehicle that crashed into a tree. Investigators believe the eastbound vehicle lost control and moved across the road into the tree on the north side, leaving the 25-year-old driver dead at the scene.
The passenger, a 33-year-old Homer man, was taken by helicopter to Borgess Hospital in Kalamazoo with critical injuries. Right now, deputies say they believe speed was a factor in this crash; whether or not alcohol was involved remains to be seen, pending toxicology tests.
The CCSO was helped by many agencies in their response to this crash, including the Michigan State Police, The Homer Fire Department, Marshall Ambulance, Reading Ambulance, and Air Care.