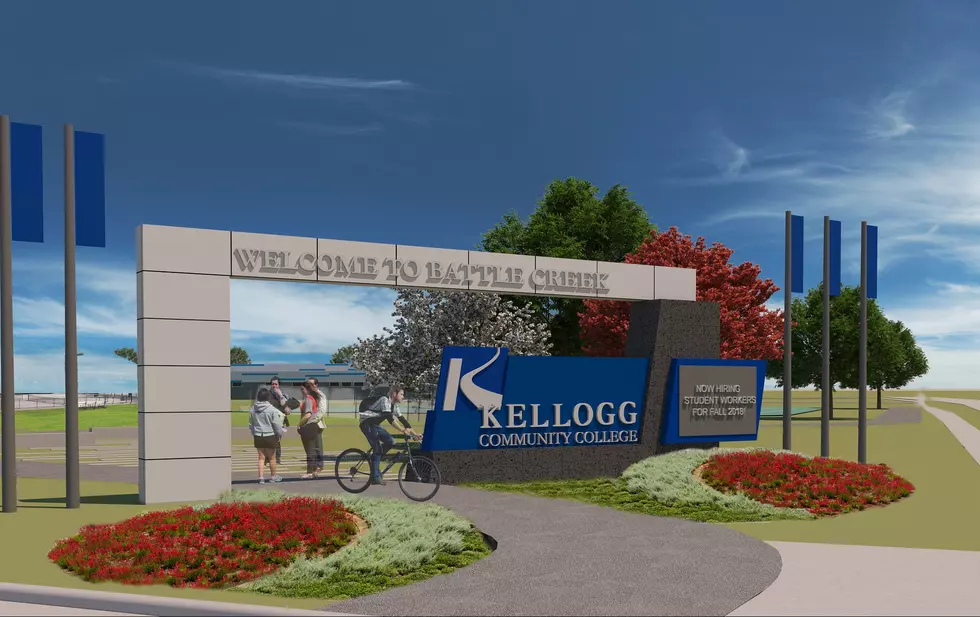 New Welcome Sign And More Coming To Kellogg Community College
Photo Provided by Kellogg Community College
A Kellogg Community College project on Battle Creek's north side is designed to not only improve the campus, but help beautify the city.
KCC says Tuesday that the new project at the intersection of North and Roosevelt Avenues will bring a paved pedestrian path, a sculpture pad, bike rental station, trees and native plants, and a large "Welcome to Battle Creek" sign. The sculpture pad will feature an art piece commissioned from former KCC Student and Harper Creek High School graduate Paula Blincoe-Collins, and the pedestrian path will connect to the Battle Creek Linear Path near the college's tennis courts.
The work at this location is expected to be finished up by early this August.