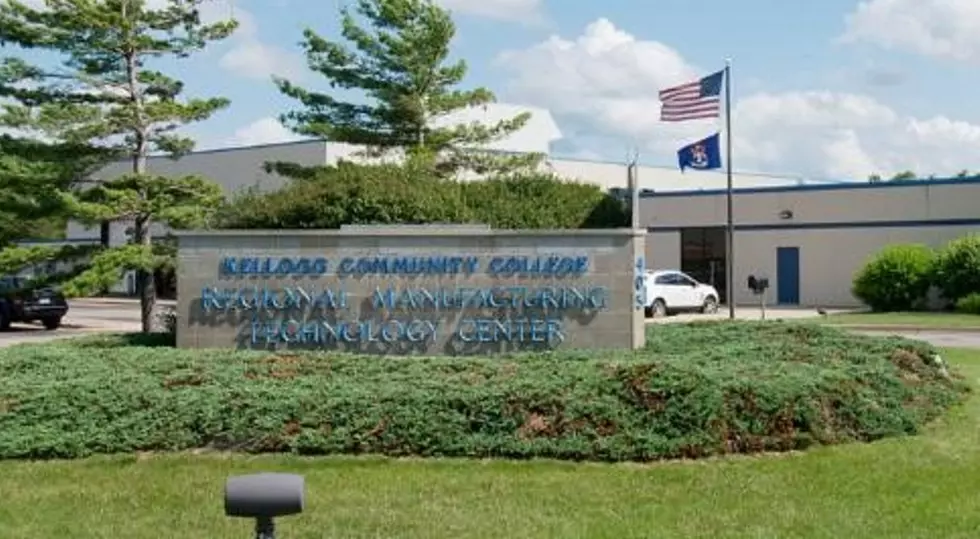 KCC Partners for Families Forward Job Training Initiative
A new partnership among Kellogg Community College, the Michigan Department of Health and Human Services, Michigan Works! Southeast (Jackson County) and Michigan Works! Southwest (Calhoun County) launched last month to provide free job training and support assistance to individuals who are unable to meet their child support obligations.
As part of a Families Forward Demonstration Training Agreement finalized in May, KCC will offer occupational skills training and case management services to low-income, non-custodial parents who can't make their child support payments in Calhoun and Jackson counties.
"This important training initiative provides important programming that allows the College to collaborate with Michigan Works! to bridge the gap for these parents," said KCC President Mark O'Connell. "This enables parents who are unable to meet child support obligations to enroll and participate in skilled trades training, and provides them with an effective pathway that, with a credential, leads directly to employment opportunities."
The initiative is part of the new Families Forward program funded by the W.K. Kellogg Foundation. The program seeks to identify employment and financial literacy strategies that can help non-custodial parents better support their children.
Eligible participants will be referred by the MDHHS Office of Child Support to Michigan Works! Southeast or Michigan Works! Southwest for enrollment and assessment. KCC will then provide participants with free training in one of three industrial trades programs: gas metal arc welding certification, sheet metal arc welding certification or machinery mechanic.
KCC will also provide support in the form of a Workforce Solutions Career Coach to provide additional supportive and job placement services.
"This is a great opportunity for the community," Levi Good, director of Workforce Solutions at KCC, said. "It provides an opportunity for participants to enroll in a skilled trades program at no cost to them and receive training that's tied to in-demand occupations, and includes wrap-around career coaching and job placement support."
A quarter of all non-custodial parents in the U.S. have no or limited earnings, leading them to fall behind on child support payments, and are unable to connect to community resources that could help them find stable employment, according to MDRC, a nonprofit social policy research organization that is involved in the Families Forward project. By offering such individuals free job training, financial guidance, child support navigation and other support services, the Families Forward program seeks to help them better fulfill their child support obligations by preparing them to work in higher-paying, in-demand jobs in their communities.
"Children can receive the support they need and deserve when their non-custodial parents work and pay child support," said Terrence Beurer, deputy director of MDHHS's Field Operations Administration, which oversees the Office of Child Support. "KCC's job training helps parents by removing barriers to employment so that they can support themselves and their children."
Individuals eligible for the training program at KCC must:
Be 18 to 64 years old
Be able to work legally in the U.S.
Have a child support order in Calhoun or Jackson County
Meet income guidelines and not be receiving SSI or SSDI benefits
Meet training guidelines