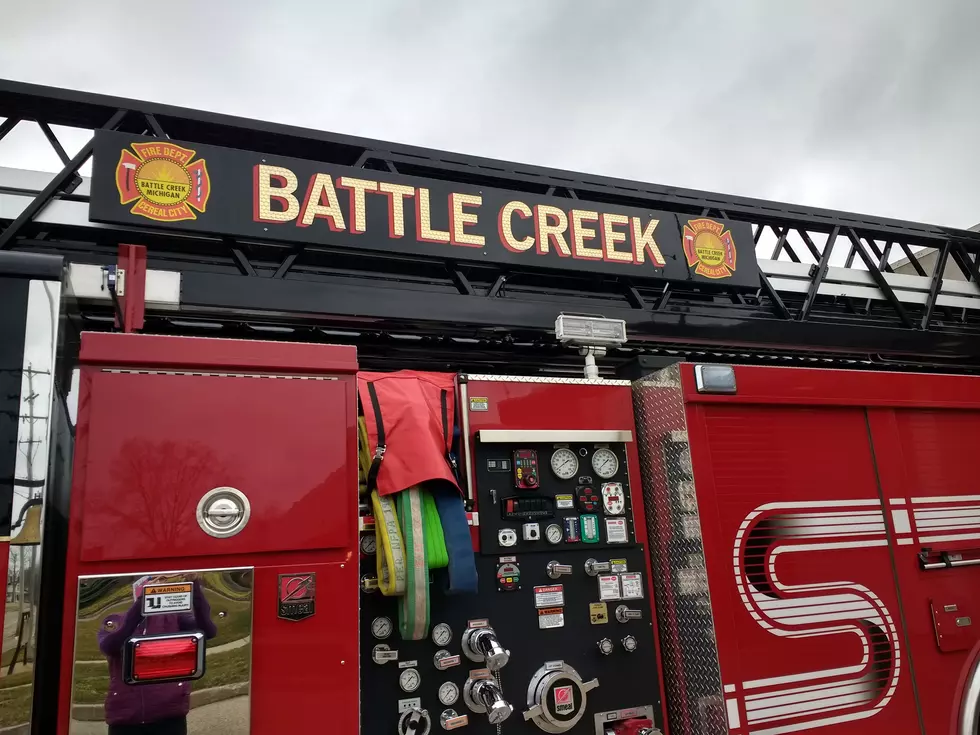 No Injuries In Fire Under Battle Creek Home's Porch Wednesday
Truck 6 (Provided By The City of Battle Creek)
A fire under a porch in Battle Creek prompted a large response from firefighters early Wednesday morning.
The Battle Creek Fire Department says that two Engines, two Rescue units, a Truck, Squad unit, and Car were all called to the first block of Byron St. around 2:40am Wednesday, on reports that a two story single-family dwelling was on fire. When crews arrived, they found light smoke coming from underneath a four seasons porch at the rear of the structure. Fire control was performed, and the flames were extinguished.
The incident didn't cause any injuries, even though the home was occupied at the time.
It was determined that the likely cause of the blaze was an electrical issue, and before firefighters left they made sure that the power to the house was turned off.