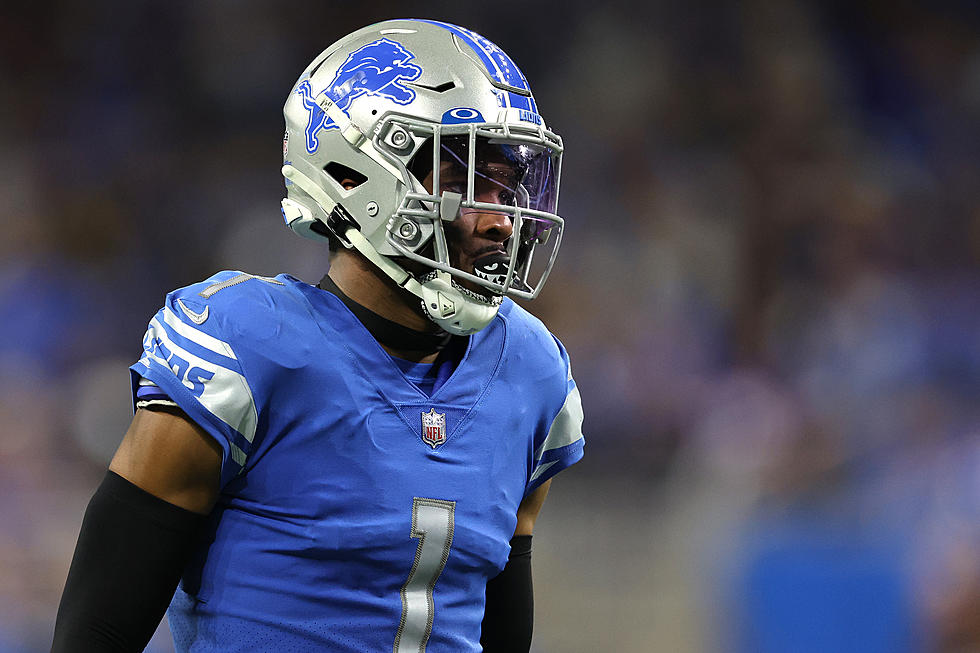 Why Are the Detroit Lions Trading Jeff Okudah?
Getty Images
Monday night's rumors of a potential trade for Detroit Lions cornerback Jeff Okudah turned into Tuesday morning's news as the Lions shipped the third-year defensive back to the Atlanta Falcons for a fifth-round pick according to multiple NFL Insider reports.
As the former Ohio State Buckeye prepares to enter his fourth NFL season, the immediate question for many Lions fans has to be a simple, 'Why?' Afterall, the Lions selected Okudah with the third overall selection in 2020 and are now sending him to an inter-conference franchise for a measly Day 3 selection in this year's NFL Draft.
Well, A quick look at his stat book is an easy tell for more casual fans. Just 22 game appearances and two interceptions in three years is questionable production for a player selected with such capital. Diving just a bit further, Okudah saw some improvement in coverage from 2020 to 2022, though his 2021 season was cut incredibly short due to a torn Achilles. As a rookie in 2020, Okudah allowed a concerning  77% of passes in his area to be completed for  594 yards and two touchdowns. The improvement in 2022 is clear, but not exactly elite status, allowing 59% of passes to be completed for 681 yards and a score.
That lack of production helps lean into the larger reason the Lions shipped Okudah south for the winter and foreseeable future: money. The Lions weren't given enough incentive to pick up Okudah's 5th-year option, deadlined to be decided May 1. Had Detroit picked it up, that's an $11.5 million decision for a player that hasn't proven he can be the team's lockdown corner on the outside - the exact thing he was drafted to be. At that point it made more sense to trade Okudah for some return rather than roster him and either receive nothing if his career continues to flop or be on the opposite end of paying a player after one excellent season should he turn things around.
A fifth-round pick in return seems dishearteningly cheap for the Lions after spending the capital just short of three years ago, but there is a silver lining to go along with the Lions blues. Detroit holds the 6th overall pick from the Los Angeles Rams. Now, backtracking and selecting the likes of Oregon's Christian Gonzales as the most likely option won't soften the blow for most fans, but it is something of a luxury pick for a team that fell just short of a playoff berth in 2022, making it a prime chance to recover from past mistakes.
The Lions also hold their own 18th-overall pick as well as three other picks in the top 100 selections, meaning the team has plenty of options to continue to improve its young roster.
10 States With Most NFL Players Per Capita
Which states produce the most NFL talent per capita? The top 10 list has a few big surprises.
The College Programs With The Most Players In The NFL
The NFL is made up of players from across the country, but some college programs produce much more NFL talent than others.