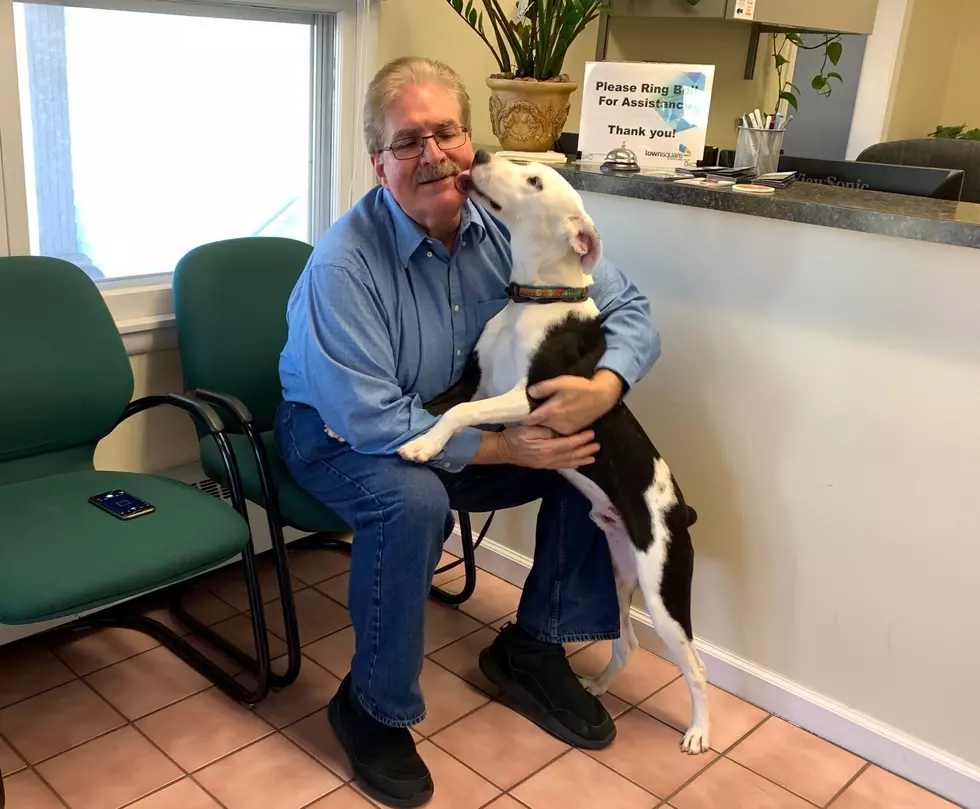 Wiggly Tail Wednesday: Meet J.J.
JJ Humane Society Photo
J.J., or Jumpin' Jimmie came bounding into the 95.3 WBCK Studios, and unlike some of the dogs we've had on Wiggly Tail Wednesday, he was not shy, timid or reserved.  No, not for one second.   J.J. is about six months old, and he's ready to go, both in general and also to a new, loving home.
We have no idea what J.J.'s breed is.   He has spots on the back of his ears, almost like a Dalmatian, but he also has a white face and fairly long nose.
Carrie Bammer, from the Humane Society of South Central Michigan, think's hes like a giant Jack Russell Terrier.  He's not really giant though.   More of a medium sized dog with a really nice, friendly personality.   Oh, he could use a few lessons in etiquette, but for heaven's sake he's just a puppy!    Download an application form and head out to 2500 Watkins Road and meet him.    You'll like him.
By the way, Carrie says dogs with pink or white faces like J.J. should have some sunscreen on when they go out in the sun, and she says NOT people sunscreen.   They make special stuff for dogs and cats.  She recommends the kind you rub on or wipe on, as opposed to the spray can.