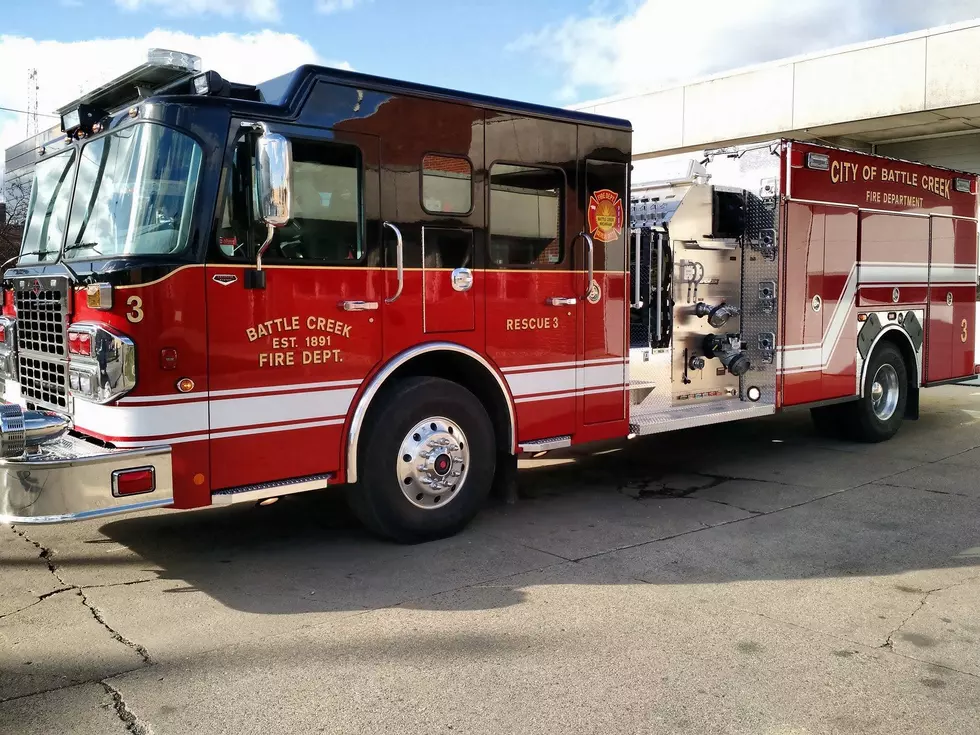 Battle Creek Home Has Garage Destroyed In Fire Thursday
Fire Rescue 3 (Provided by City of Battle Creek)
Significant damage was done to a garage at a home in Battle Creek Thursday afternoon.
The Battle Creek Fire Department says they were called to the home in the first block of Christy Rd. around 1:30pm Thursday, to find "heavy black smoke" coming from the house's attached garage. The homeowner was outside, and said that the car had caught fire in the garage.
Crews entered the garage from the side door, and fought the blaze to keep it from spreading into the house; they put it out quickly, while another crew entered the home to rescue a dog that was trapped inside. The dog was okay, and due to the quick work of firefighters the home itself only suffered minor smoke damage.
All told, it's estimated around $60,000 in damage was done. No one was injured in hte blaze.
The cause of this fire remains unknown, and the Fire Marshal is investigating.