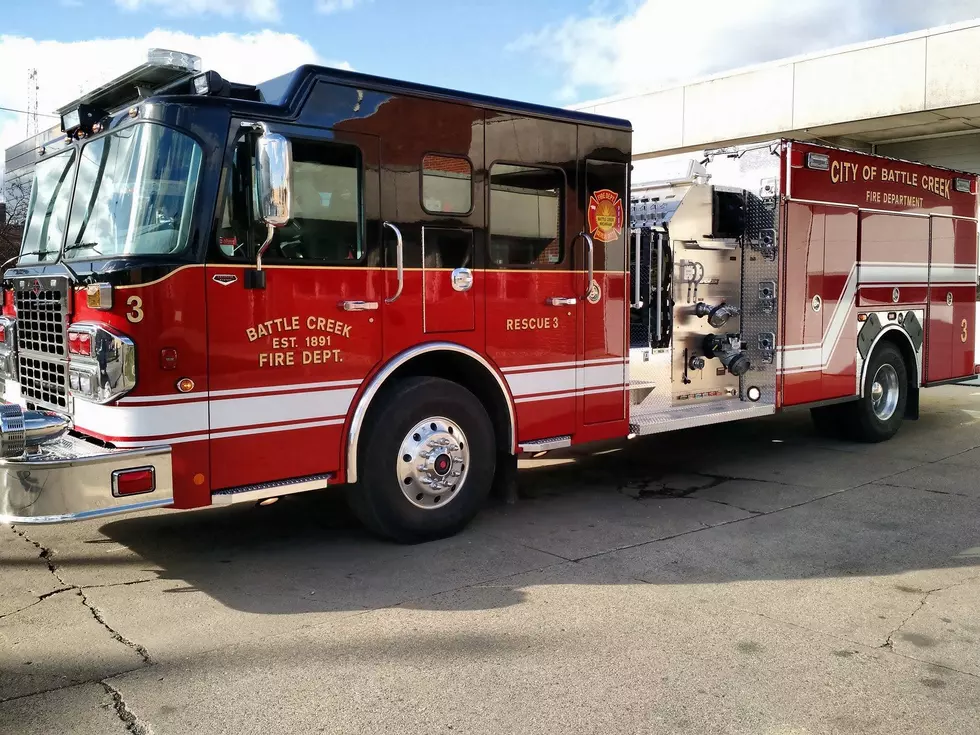 Kitchen Fire Causes Around $10,000 In Damage To Battle Creek Apartment
Fire Rescue 3 (Provided by City of Battle Creek)
A kitchen fire in Battle Creek led to an apartment being evacuated Thursday night.
The Battle Creek Fire Department says that they were called around 9:30pm to the Village Inn Apartments on Riverside Dr, after a fire started in a unit's kitchen. When firefighters arrived, smoke was coming from the 3rd floor of the structure. The occupants had gotten out, so crews worked to extinguish the blaze which had spread from the stove to the walls and cabinets.
No other units were reported to have suffered damage, and no one was hurt. Around $10,000 in damage was done.
Those occupying that unit will be unable to return until repairs are made.
BONUS: The BCFD Shows Off Their Mechanical CPR Device