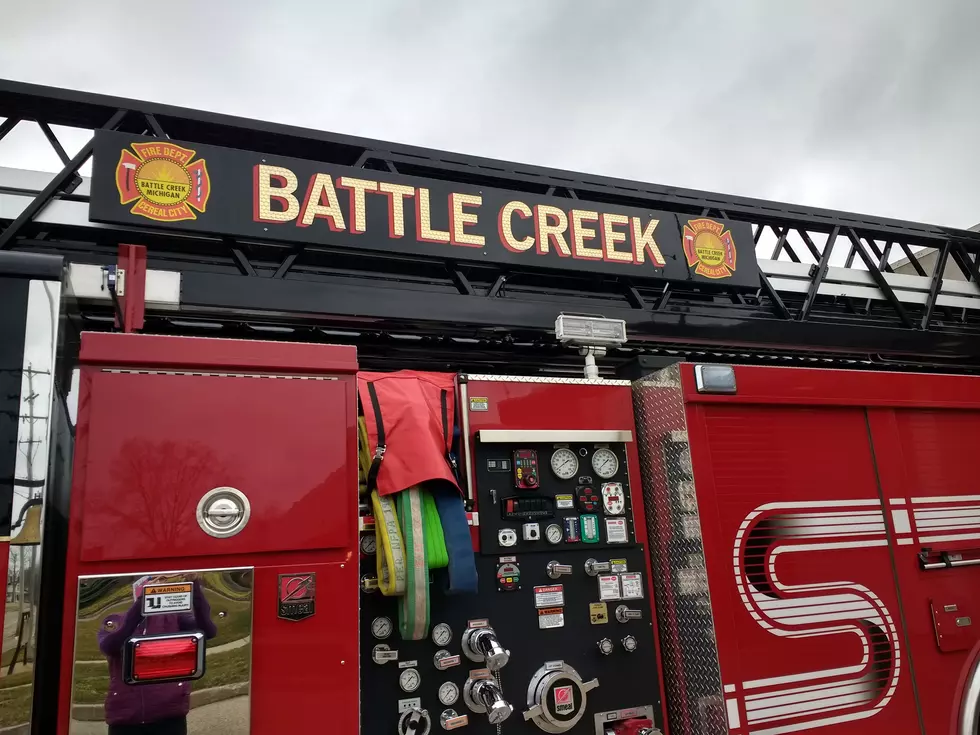 One Injured In Battle Creek House Fire Wednesday
Truck 6 (Provided By The City of Battle Creek)
A Battle Creek house fire apparently sparked by a clothes dryer resulted in a resident getting hurt last night.
The Battle Creek Fire Department says that firefighters responded to a home in the first block of N. Wabash Ave. around 6:21pm Wednesday, on reports of a fire with a person trapped inside. Crews arrived to find smoke coming from the rear of the building.
Firefighters worked with a water extinguisher to put out the blaze that appears to have started when the dryer in the laundry room malfunctioned, while other responders worked to rescue a resident who was trapped in a second-floor window due to a medical problem. The fire was quickly put out, and the resident was taken down with a ladder and transferred to Bronson Battle Creek to be treated for minor smoke inhalation.
The fire was out within about 15 minutes, but one fire engine stayed on the scene for around an hour to vent the house of smoke.