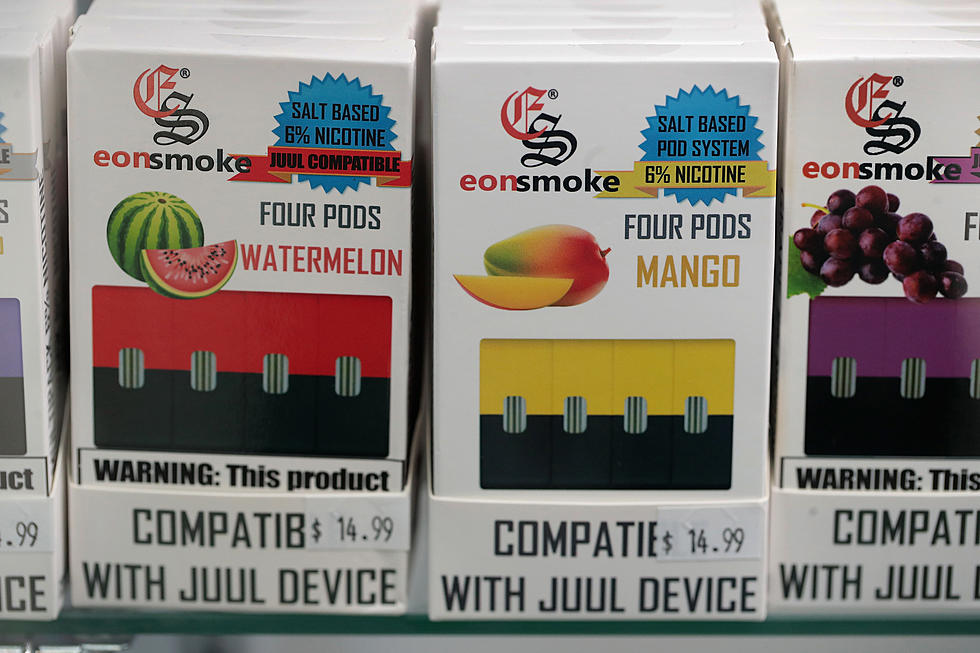 OPINION: Michigan's Flavored Vape Ban Is Useless Fear-Mongering
Getty Images
The problem is, many adults are being punished as a result of this action.
Whitmer said that she was ordering the MDHHS to ban the sale of all flavored nicotine vaping products, as well as to crack down on marketing vaping products as "safe", "clean", or "healthy". In her press release announcing the move, she said that "companies selling vaping products are using candy flavors to hook children on nicotine".
Vaping use among those under 18 has increased in recent years, with more than 1 in 5 high school students and 1 in 20 middle school students in America using them regularly. Whitmer says that the move to ban flavored products is meant to fight against this.
However, as someone who has been and adult using vaping products for several years, and who has interacted with many similar people, this simply is a useless, paternalistic move that unfairly punishes responsible users of these products.
In all my years of e-cigarette use, not once have I ever bought tobacco flavored vape juice (the only kind allowed under these rules), nor have I ever encountered any one who uses them! I always buy fruit or mint flavored juices, and do you know why? It's because they taste better! Vaping allows for flavor experiences you cannot get with other nicotine products, and this is part of the reason I prefer to vape instead of smoke when possible.
To say that fruit and candy flavored vaping products are exclusively meant to lure in children is completely absurd, and arguably willfully deceitful. It's not like you lose all sense of taste once you turn 18! I'd be willing to bet that 85% or more of adult vape sales are for fruit, mint, and candy flavors.
None of this is to say, of course, that underage vaping isn't a problem, because it certainly is. I may believe that vaping is safer than smoking tobacco, but I also believe that it's better to avoid nicotine addiction all together. To this end, I would support moves like stricter enforcement of ID checks at tobacco and vape shops, stronger campaigns to combat the use of vape products in schools, and larger penalties to discourage adults from giving or selling the products to teenagers.
However, this move by the Whitmer administration is, in my opinion, ineffectual fear-mongering in the vein of Tipper Gore, that will not fully address this problem, and will hurt not only Michigan vapers, but our state economy as well. I can think of at least half-a-dozen businesses in Battle Creek that will be severely impacted, or will have to close altogether, because of this move.
Lets hope that Whitmer reverses this move, or that a legal challenge can prevent it from being implemented. I haven't even touched on the potential legal issues that will come from the state unilaterally declaring what businesses can and cannot sell, but they are certainly there.
What do you think about this move? I'll discuss this further on Saturday Live on this Saturday morning at 7:30am. Feel free to listen and call in!