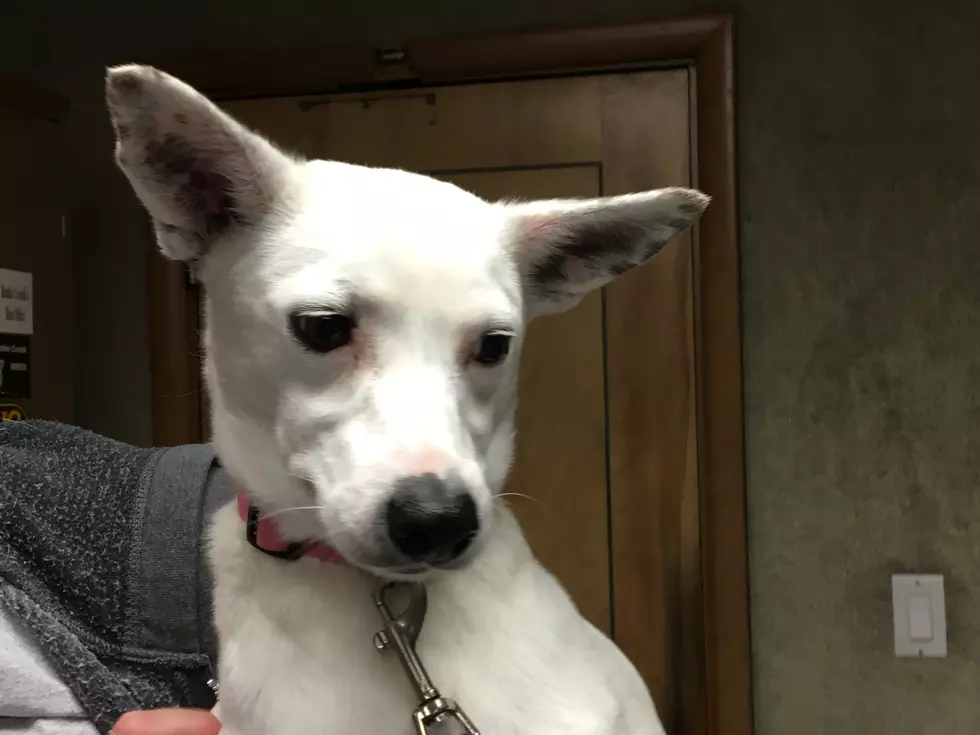 Wiggly Tail Wednesday: Check out this cutie!
Priscilla-TSM Photo
Priscilla is about three years old, and is fully grown at about 21 pounds.   She's mostly white, with some cute spots on her ears and back.  She's a little shy at first, but is very friendly and hopeful.   We think she's a mix of something like Chihuahua, and maybe Jack Russell Terrier, but she's not a crazy, high-energy dog.  Priscilla likes to play, once she gets to know you.   She's house broken and crate trained and is good on a leash.
She's tested positive for heartworm, so she's getting treatment for that, but she'll be ready to greet her new people soon.   Maybe that's you?
Put a note on your calendar for "Martini Madness!"….May 16th at Southern Exposure.  The Martini Mixer, taking place Thursday, May 16, 2019, benefits the animals at the shelter as a signature fundraising event and includes four different martinis, fantastic food prepared by Chef Elsie and a breathtaking atmosphere. All proceeds go directly to supporting shelter operations. Festivities begin at 5:30pm.
Tickets are $80 per person and must be reserved and paid for in advance.
The event will also feature a wine pull for $20 per bottle.
Southern Exposure is located at:
11269 N Dr North Battle Creek, MI 49014
(269)962-1255