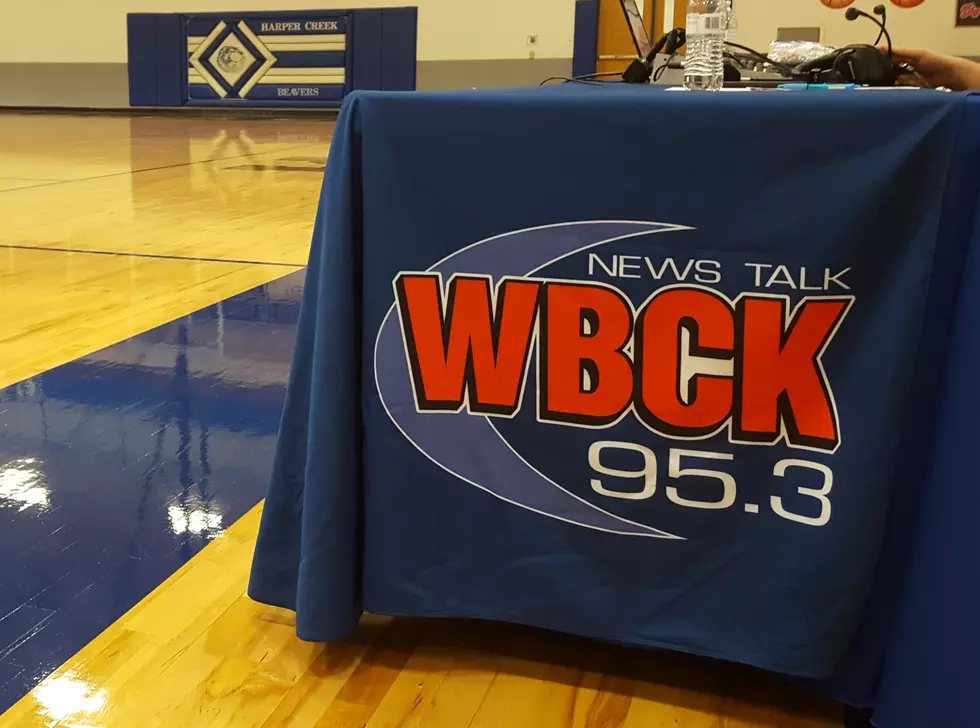 Top 5 High School Games on WBCK in 2020
A great view from the sideline at Harper Creek for our Game of the Night January 14, 2020. (Photo - Nathan Adams)
The year of local high school sports in 2020 had the prospect of being epic, kicked off by several close games on the hardwood and a stellar season in the upcoming fall for the area football teams.
Then, the COVID-19 pandemic arrived.
With it came the elimination of the remaining basketball playoffs and the remaining winter sports, spring sports being canceled, and the stop-start-stop-start of football and other fall sports that continues even to this day.
The good news is that what we had for prep sports on our airwaves and online are some things that can easily be remembered. In case you may have forgotten some of the best contests we had on WBCK, I am very proud to bring you the five best games we had this year in 2020. Granted, it is basketball-heavy due to the sheer number of games we were able to have, but the football season had its fair share of contests that really couldn't compete with the hardwood classics.
With that, let's get the Top 5 going -
Top 5 Games on WBCK in 2020
Enter your number to get our free mobile app